Unified Planning Work Program
The Unified Planning Work Program (UPWP) outlines the planning efforts the MPO will undertake each year and serves as both the annual budget and the guide to work tasks for the MPO staff. Tasks include general maintenance of the Metropolitan Transportation Plan and Triangle Regional Travel Demand Model, special studies, public outreach and engagement, and technical analysis. The UPWP also includes the planning tasks our transit providers undertake to meet Federal Transit Administration requirements. A new UPWP is drafted every year, usually in December or January and brought to the MPO board in late winter or early spring for approval.
FY 2022 Work Program - Approved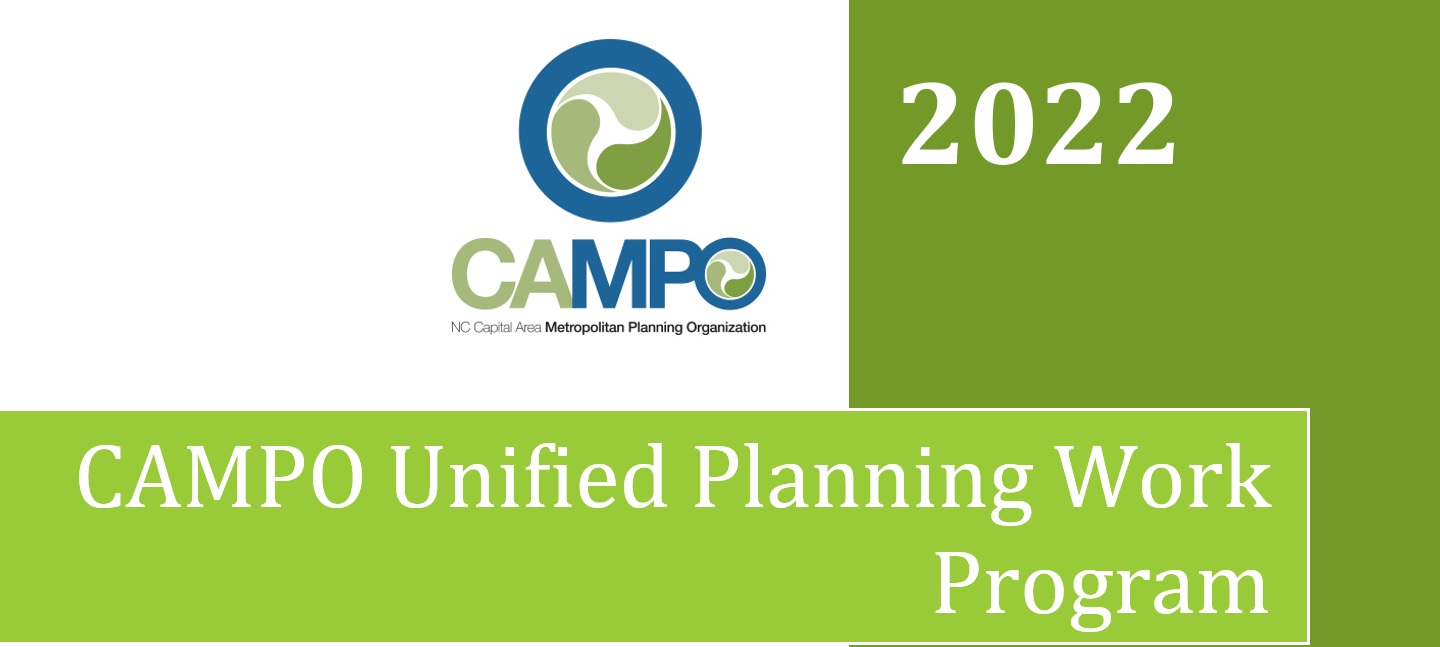 The FY 22 UPWP outlines the priority work for the MPO for the period from July 1, 2021 through June 30, 2022. Several special studies that are already underway will continue in FY22, including the Triangle Bikeway Study and the Western Wake Signal System Integration Study. New studies expected to begin in FY 22 are the Southeast Area Study Update and the Mobility Management Program Study. The MPO will also focus time and resources on updating the regional Travel Demand Model, maintaining the TIP, and completing the work on the 2050 Metropolitan Transportation Plan. Other ongoing programs include the LAPP, public engagement, and Wake Transit. Included as an appendix is the federally-required Capital Area MPO's Self-Certification checklist.
FY 2021 Work Program
The FY 2021 Work Program was approved by the Executive Board on February 19, 2020, and later amended on November 18, 2020 and February 17, 2021. It covers anticipated MPO work efforts between July 1, 2020 and June 30, 2021. Included as an appendix is the Capital Area MPO's Self-Certification.
---
Archives