Unified Planning Work Program
FY 2024 Work Program - Approved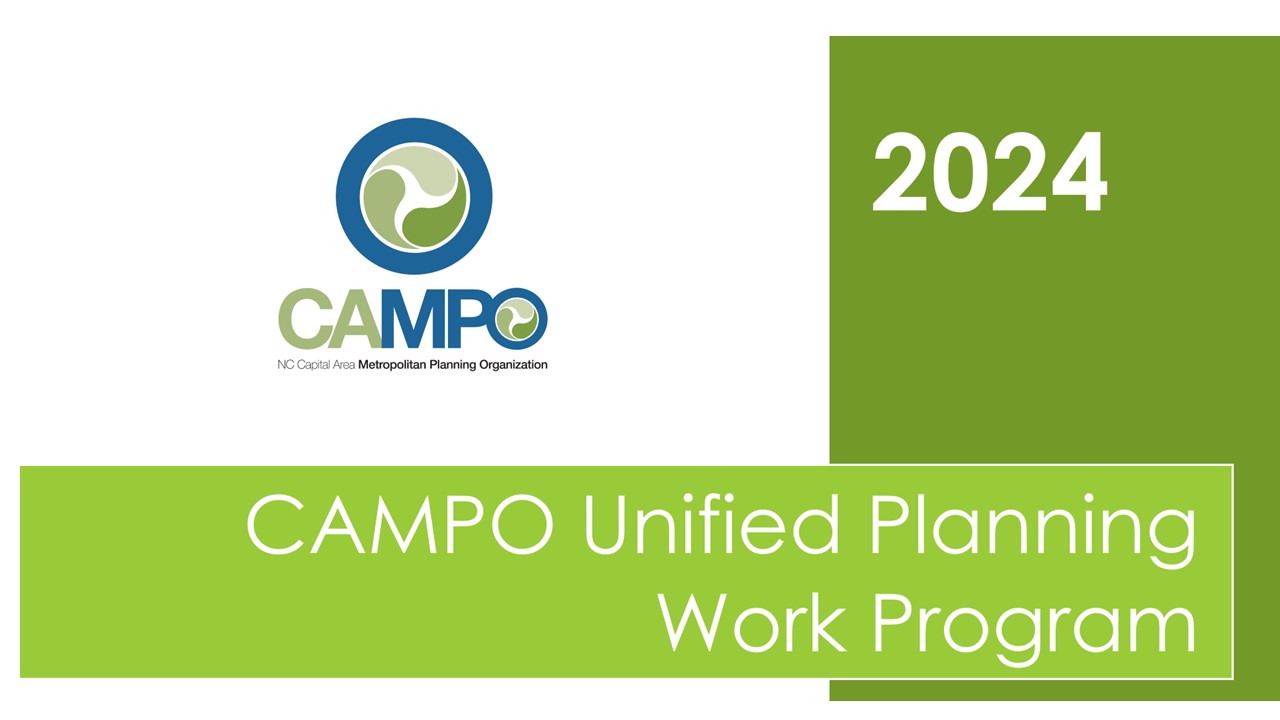 Work outlined in the FY 2024 UPWP will be conducted between July 1, 2023 and June 30, 2024. MPO member agencies submitted requests for a special plan or study in October 2022. The Executive Board approved the work program in Febuary 2023.
---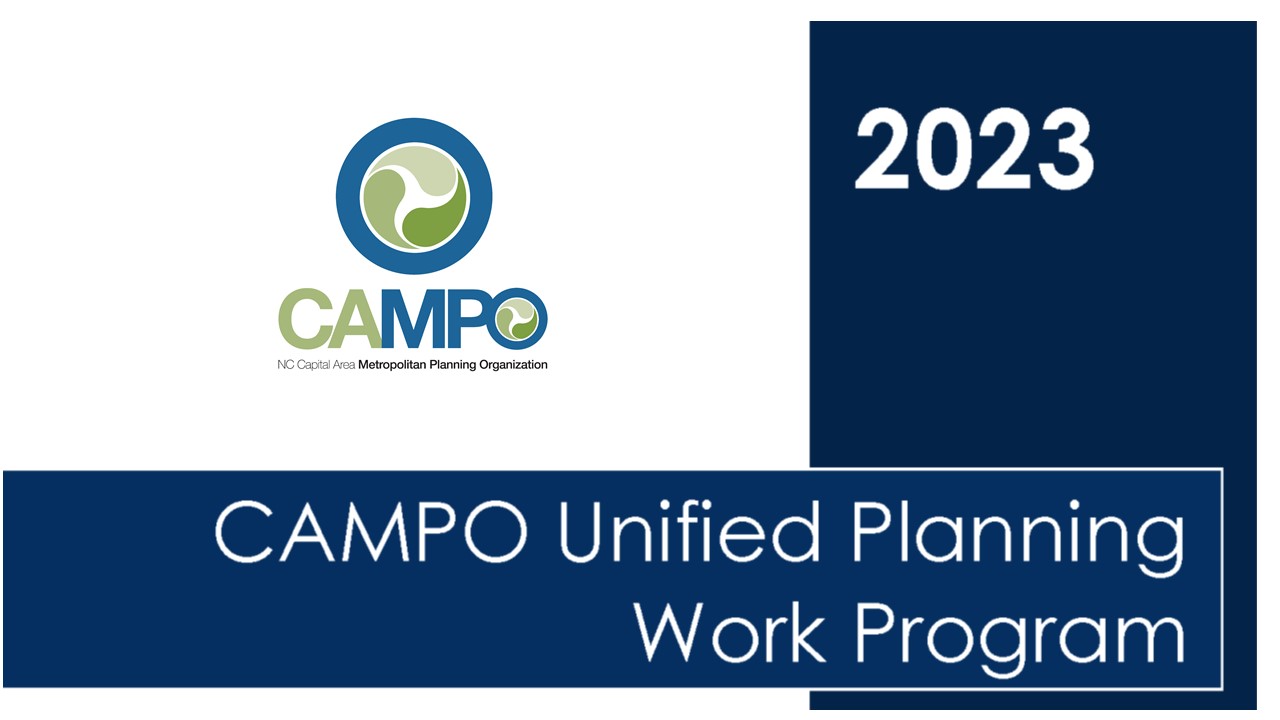 Work outlined in the FY 2023 UPWP will be conducted between July 1, 2022 and June 30, 2023. The FY 2023 Unified Planning Work Program was developed in the winter of 2022. The FY 2023 UPWP was approved by CAMPO's Executive Board in February 2022.
FY 2023 Work Program - Amendment #1
Since the FY 2023 Work Program was approved in February of 2022, additional work was completed on planning studies, area transit agencies were awarded planning funds, and the MPO developed a new Strategic Plan and Organizational Study. As such, the UPWP was updated to reflect these changes.
Amendment #1 was adopted on October 19, 2022. The Amended UPWP includes these specific items:
Adjust FY 23 project budgets for US 401 Corridor Study; Raleigh-Fayetteville Passenger Rail Phase II Study; Southeast Area Study; BRT Extension Major Investment Study, and Mobility Management Implementation Study. The only one of these to have an increase in actual budget is the US 401 Corridor Study, which reflects additional work added as a result of public engagement and CAMPO Executive Board direction.
Increase the funding from Wake Transit FY 23 Work Plan to include an additional staff position to assist with the delivery of the MPO's Wake Transit responsibilities.
Includes federal transit planning funds for GoRaleigh to conduct BRT Station Area Planning and for GoTriangle to conduct Route Restoration planning work.
A budget adjustment for II-A-12 to bring that working line item from $10,000 to $15,000 to account for additional maintenance needs for the Non-Motorized Data Volume Count program data counters.
Adjustments to Tables 3, 4A and 4C to reflect these changes
Updates to the TCC Member list to reflect current membership at the time of Amendment adoption.
Additional funding added to the UPWP budget to begin implementation of the Organizational Study recommendations resulting from the CAMPO Strategic Plan, including increase staff by two positions and incorporating pay adjustments for existing staff. The Member shares dues will increase from $0.578 to $0.615 per capita. Ultimately the budget will increase by $548,000 for the FY 23 budget.
---